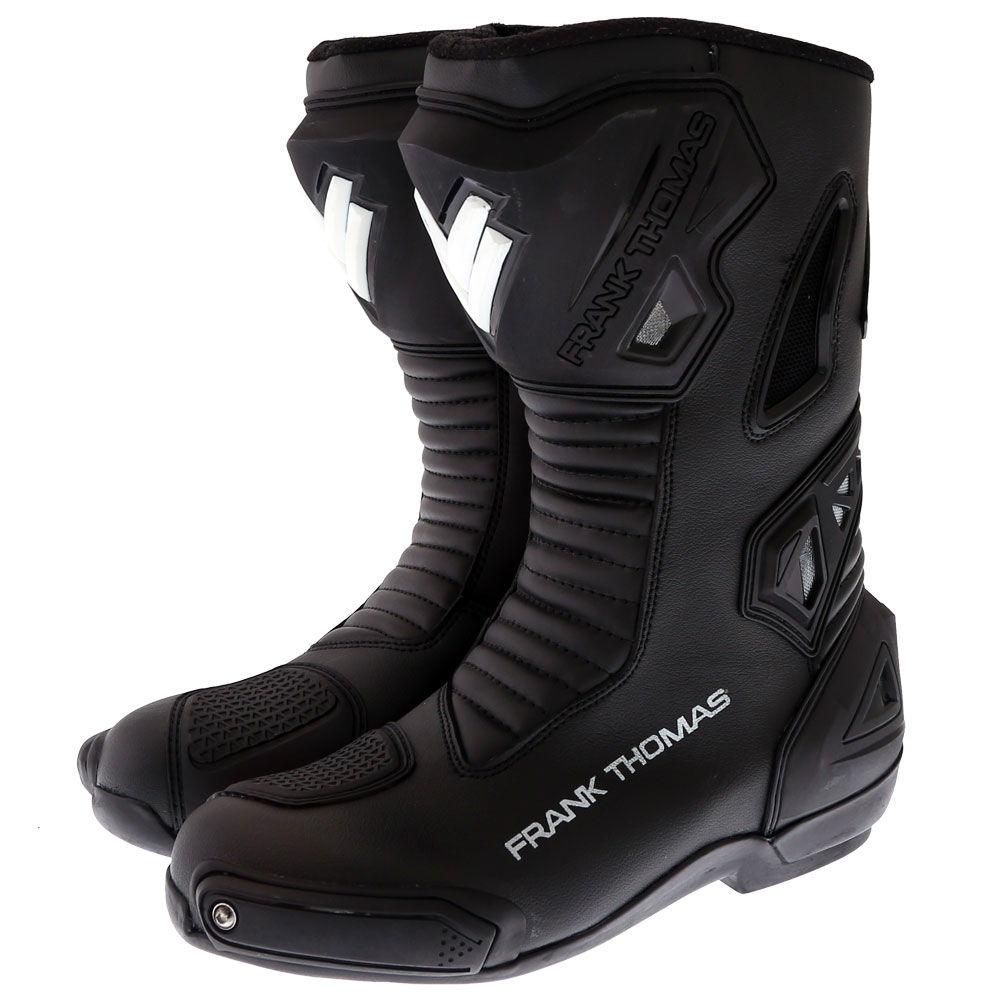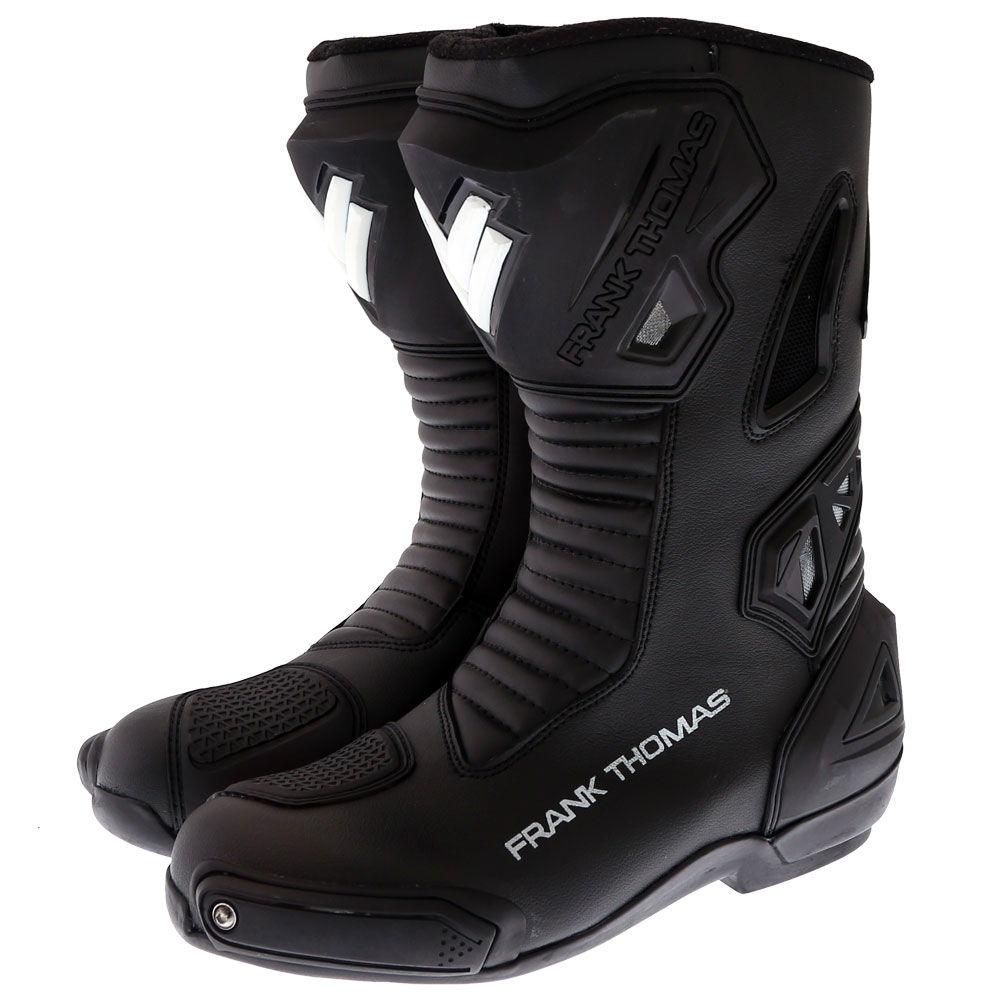 Pulse Racing Boots Black
£99.99
£89.99
(you save 10.00% or £10.00)
Free standard UK delivery on orders £99.99 and over.
The Frank Thomas Pulse Racing motorcycle boot is a sports race boot with all the protection you'd need on the track, with all the comfort you need on the road. The Pulse boot is CE approved with added protection in the toe box, heel, shins, ankles and PU armour at the ankle box, heel, shins and removable toe-sliders. The soles are sure-grip and oil-resistant plus these also feature a gear-change r...
Out of Stock
Currently not available to purchase online.
Reviews
---
4 Reviews
David Turton
good boots a little stif to start with but need a little more beding in
Matt Lack
Really like these boots full off protection and good quality
Alex Morris
Very good quality for a good price, comfortable, warm and they look great.
Trusted Customer
Very comfortable. Needed wide calf and they were a great fit. Good value for money as great quality.